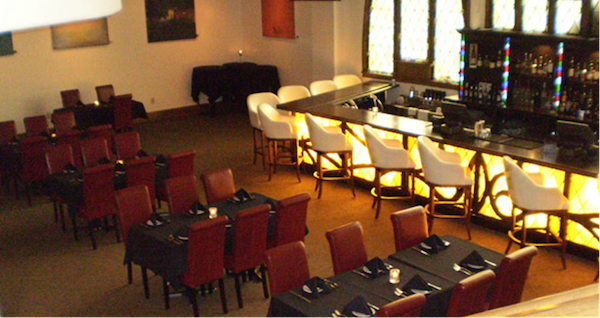 Want to take your corporate meetings to the next level? Our endless options for seating configurations, rooms and combinations offer unbeatable flexibility when planning a corporate corporate. Whether it's a corporate luncheon in the Great Room or a quarterly business presentation for 400 in the Sanctuary, we can do it all. Let the elegance and one-of-a-kind setting of the church provide the unexpected backdrop for your next corporate meeting. Ready to book? Just fill out our simple event booking form, and one of our event coordinators will be in touch with you shortly!
Audio visual support for your corporate event.
Our audio visual systems can supplement any corporate meeting. From a 20-foot projection screen in the vast Sanctuary, to basic corporate meeting essentials, like podiums and easels, we can do it all. We have a variety of audio visual equipment perfect for any space, so you can choose the room, layout and set up that works for your Columbus business meeting.
Catering for your Corporate meeting.
Our Executive Chef has prepared a menu to suit every occasion, or you can feel free to customize your own to fit any budget. For morning meetings, enjoy anything from the Simple Continental to Chef Attended Omelet Stations and for luncheons, try the Caramelized Apple and Onion Stuffed Chicken Breast. Choose from a variety of snack options, both tasty and healthy, to keep your group fueled and ready to work.