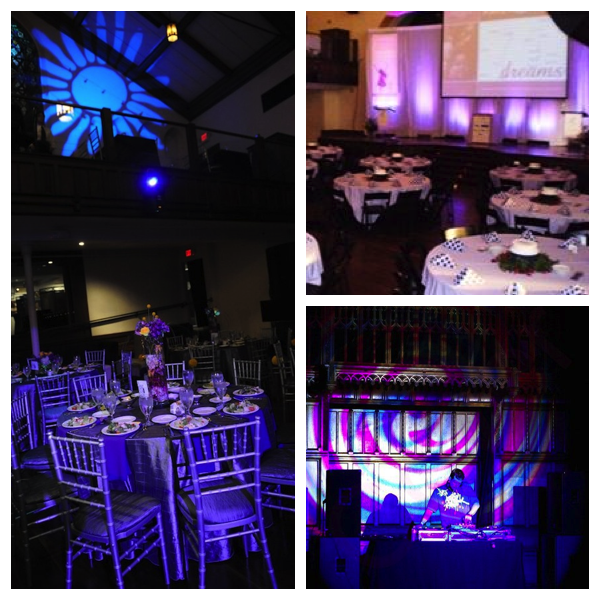 When it comes to audio visual, we're ready to customize sound, music and special effects just for you. Not only do we host professional and imaginative events, but we also put on some legendary country, electronic and dance and R&B and hip hop concerts. And we just installed brand new, state-of-the-art sound and lighting systems to make your event even more memorable.
For weddings and large events, we can accommodate any type of live entertainment or DJ. The entertainment can patch into our house sound system, allowing music to pump through all three levels of the venue, including the Patio. Hosting a social event? Create drama with our in-house club lighting and portable LEDs to shoot uplighting against the walls. Don't forget our 20-foot projection screen in the Sanctuary and seven separate TVs scattered throughout the church, ensuring no guest misses a thing.
For smaller events and gatherings, our audio visual can also operate independently of the Sanctuary in any of our more intimate settings, like the Great Room, or even the Underground. Take advantage of our portable projection screen, projector, separate sound system with microphone, podium and any other tools to make your event a success. Yes, we carry virtually any audio or visual equipment you may need from sound to lighting. And if we don't have it, we'll rent it, just like that. Planning an event can be overwhelming enough– let us take care of the details. Contact one of our event coordinators or fill out our simple form to learn more.