Flexibility. Creativity. One of the most unique aspects of the venue is that it's like five Columbus party venues in one. Each of our five spaces functions beautifully on its own or seamlessly augments other rooms throughout the venue. Want to walk down the aisle in our Sanctuary and let your guests sip champagne on the Patio? You got it. Need to open all seven of our bars for your legendary bash? No problem. Looking for a modest venue for your corporate meeting? We can do that, too.
The well-appointed rooms are perfectly suited to accommodate any type of function, from weddings and receptions to meetings and fundraisers. One look at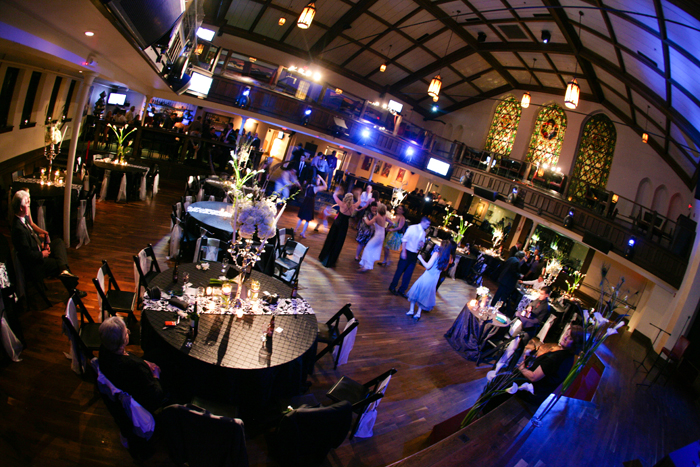 our spacious and elegant Sanctuary and you'll see why Columbus weddings and concerts alike fit so perfectly between the soaring stained glass windows and opulent hardwood floors. The unexpectedly grand Loft overlooks the Sanctuary, while the Great Room offers all the grandeur a venue should, along with the charm of a vintage church. In addition, the Underground below brings a more urban feel with its built-in DJ booth and original graffiti, while the Patio's fountain and flowers allow for simple outdoor sophistication.
Each meeting and event is supported by our capable and courteous staff. Book a tour today to experience the Bluestone yourself.